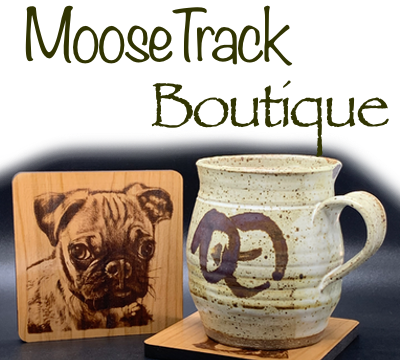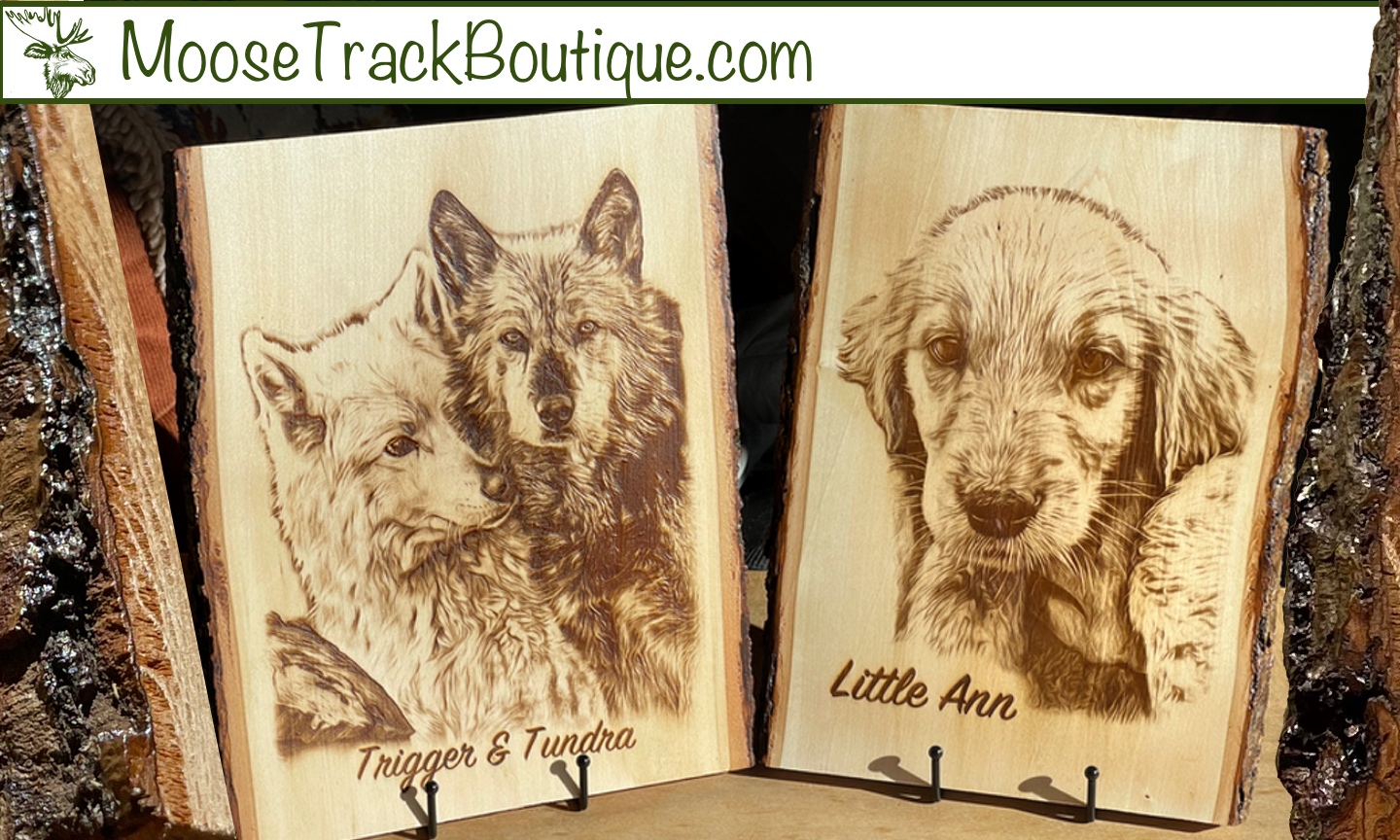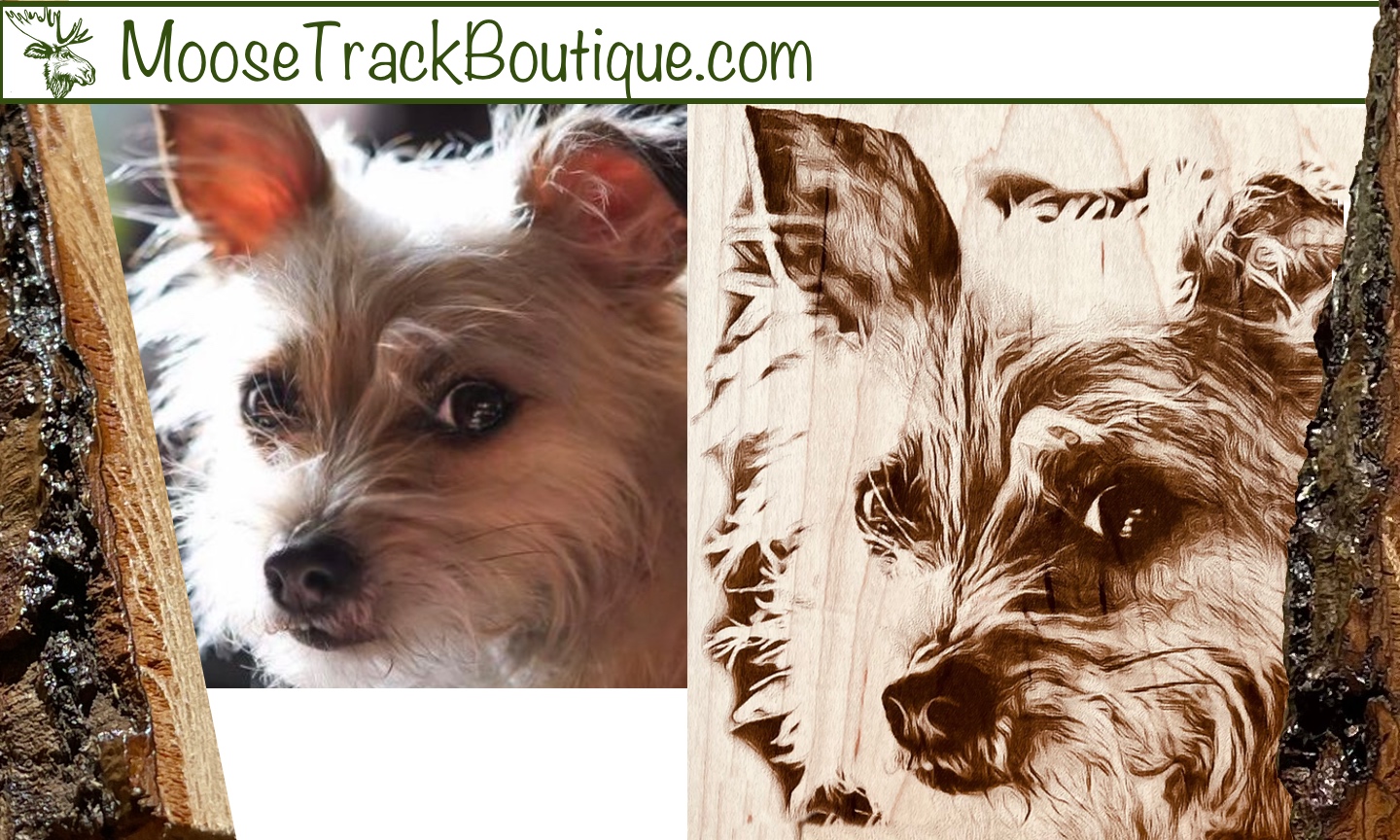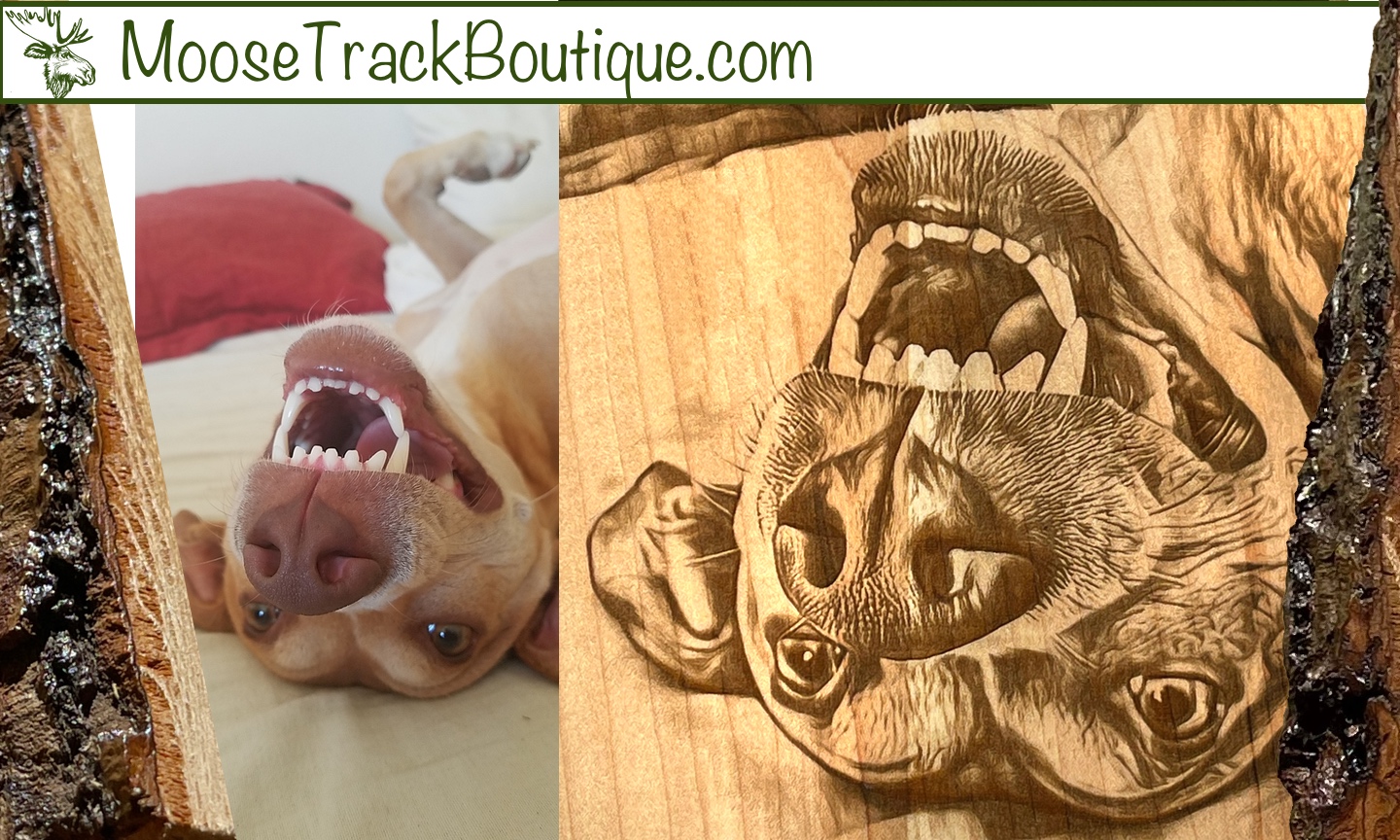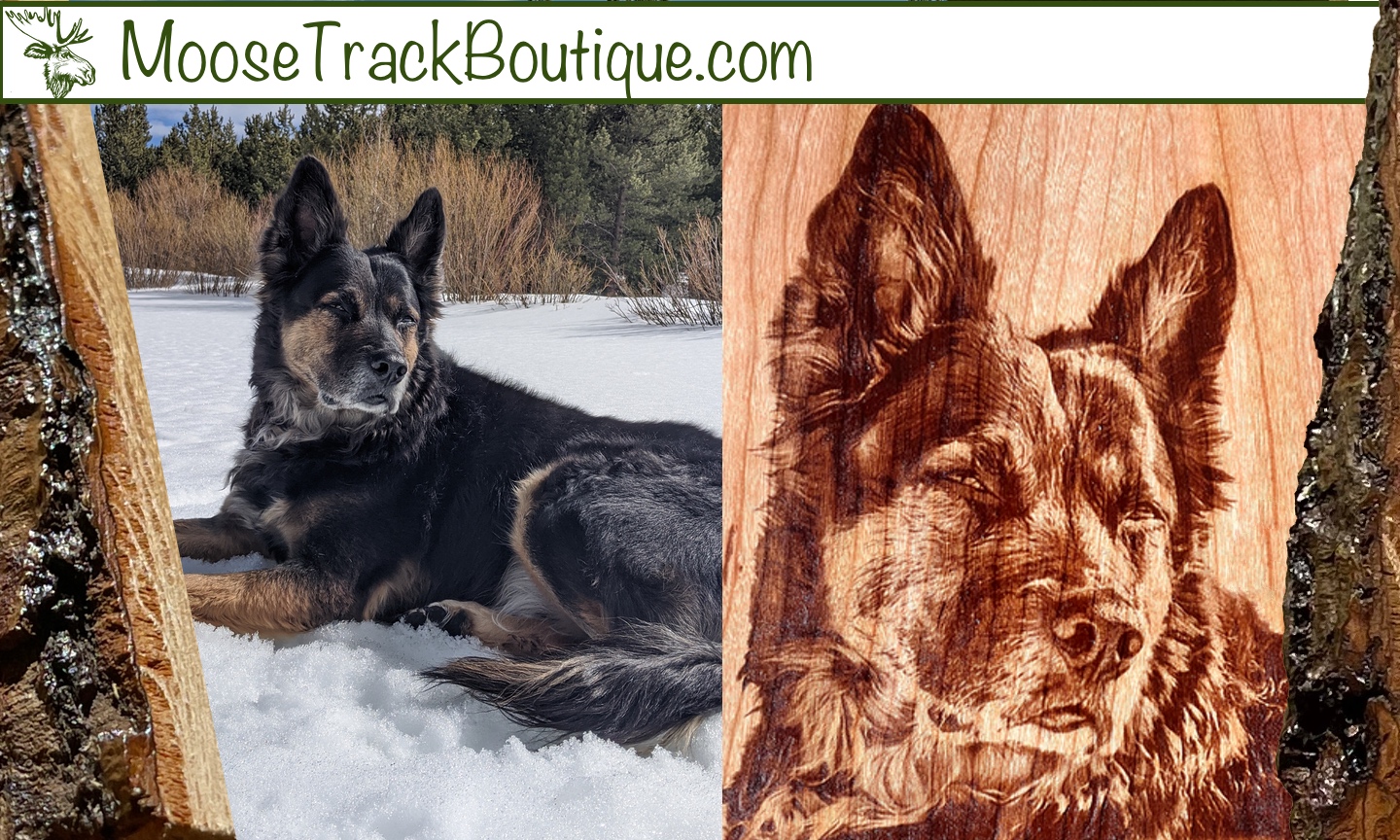 Welcome to MooseTrackBoutique.com!
Check the site often as I am adding new product designs all the time! Start shopping here!
Visit my booth at one of these events:
How to place an order for Custom Items:
Step 1: After placing your order, email or text 2 - 4 photos of your pet. I will focus on the face so please be sure the face is well lit and sharp in the photo. The more details I can see in the photo, the better sketch I can for your engraving or drinkware.
Email: moosetrackcreations@gmail.com or Text: 720-432-9949.
Step 2: The Drawing/Sketch will be emailed to you for your approval. THIS IS THE TIME TO REQUEST CHANGES! Once I receive your approval, I will make the final piece. No changes are available to the final piece so be sure to let me know any changes before approving the sketch.
Please allow 3-5 business days for drinkware, 5-8 business days for ornaments and magnets to be completed before shipping. Allow 2-4 weeks for larger plaques to be completed before shipping. As this is an artistic process, I can not accept rush orders.
Christmas orders must be placed prior to December 1 for local Boulder/Fort Collins/Longmont area order. Orders placed for shipping outside of Northern Colorado will not arrive until after Christmas. I can not guarantee delivery dates due to carrier volume and/or issues during the holiday season.
Featured Products